UV Capsule™
$ 79.95 USD

$ 79.95 USD

Save

$ 38.00 USD
---
---
Did You Know A Cell Phone Has

18 Times More Bacteria

Than A Public Restroom?
Disinfect your phone with the push of a button. Our UV sanitizer is powered by dual, ultraviolet lights that kill harmful germs and bacteria on your cell phone, keys, wallet, AirPods and more. This sterilizer also doubles as a fast wireless charger.
✅Reduce Contact With Harmful Bacteria
✅Sanitize Frequently Used Items
✅Prevent Bacterial Infection
✅Kill up to 99% of Virus & Bacteria
Kills germs and bacteria
Your phone is 18x dirtier than a public toilet (yuck!). Our sanitizer uses safe UVC rays to eliminate germs and bacteria from your device.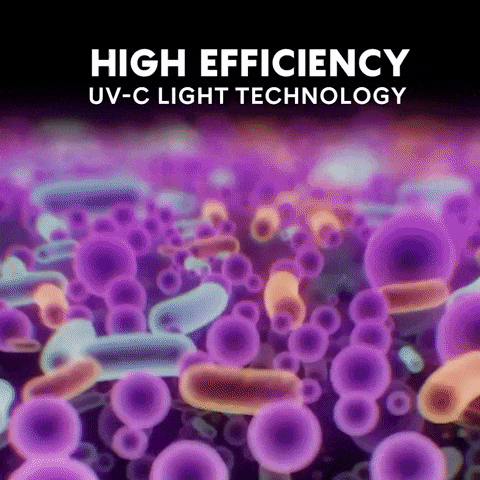 Portable and Wireless Charging
We are making it easier than ever to keep your phone safe from germs. Our UV Capsule™ Sanitizer fits easily in a backpack or purse, and serves as a two-in-one sanitizer and wireless charger for your tech.
PACKAGE INCLUDES
1x LightOn UV™
1x USB Charger
1x Packing Box
Fast wireless charging
Our UV phone sanitizer doubles as a fast wireless charging pad that works with all Qi enabled devices.
HERE'S HOW IT WORKS:
UV Capsule™ uses ultraviolet light to eliminate 99.9% of germs, viruses, and bacterias without using harmful chemicals.
Kills germs in 3 Minutes, just put inside what you want to sanitize.
Built In Wireless Charging allows you to charge your phone while it is being disinfected.
UV Capsule™ can kill over 20,000 distinct types of bacteria.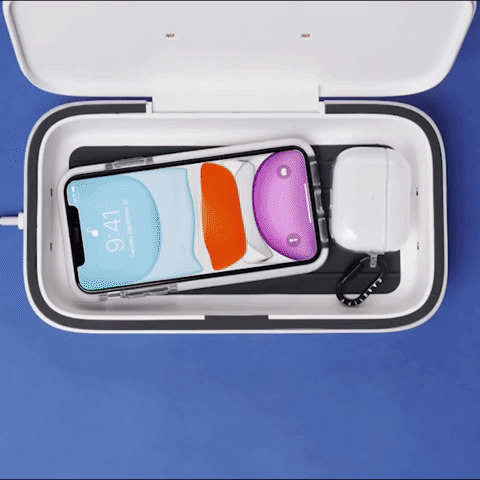 UV Capsule™

CAN SUCCESSFULLY SANITIZE:
All Smart Phones

Toys And Accessories

 Toothbrushes

Jewelry & Watches

Wallets & Cardholders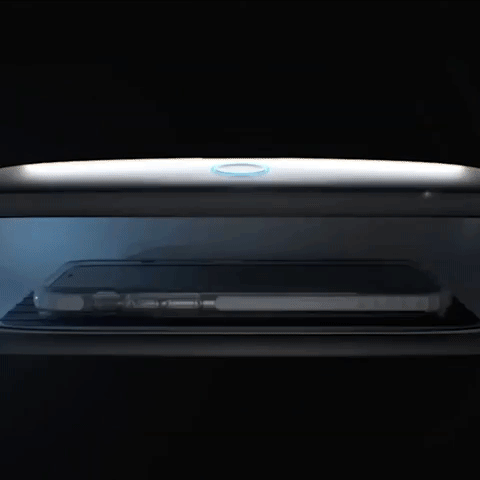 Our UV Capsule™ attacks viruses and bacteria at the DNA level with powerful UV-C light and completely neutralizes them. 
We did the research. Put the work in. And implemented innovative solutions to bring you a product you can trust 100%
Specification
Model = Wireless LightOn UV™ Sanitizer Feature = UV Sanitizing 5W Wireless chargeMaterial = ABS Power input = 5V/2A  Size = 245 x134 x60mm  Interior Size = 220 x 115 x 35mm No. of bulbs = 6 x 2mw  UV wavelength = 260-280nm  UV life = 10000 hours  Sanitizing time = 3 mins  Type-C Cable = 1.5M
Linda Brown
"I love sanitizing everything from my phone to my badge to my credit card after coming home from a long day at the hospital! This makes me feel like I'm not only protecting myself but my family as well."